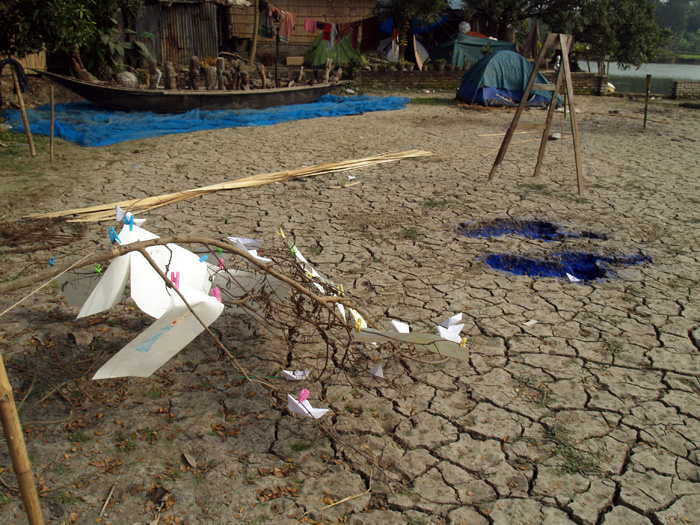 Life
Land art and installation of childrens's drawings in the provincial city of Kushtia, Bangladesh on December 2016.
I used my body as a mark on the ground in order to create two life sized fetuses with the help of a colleague.
Then I colored them with indigo.
I chose this color due to its history in Bangladesh, the way it was cultivated in colonial times and the workers' s revolt and also because it is a symbol of water and the sky.
A paper boat is placed inside one of the fetuses indicating
the wonderful journey called life.
The children's drawings make the connection in the creative process of travelling.