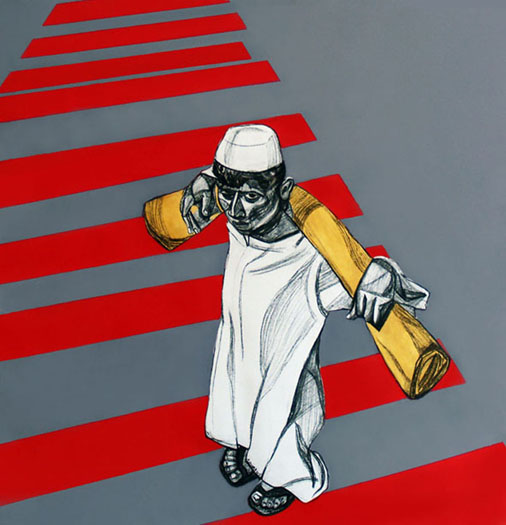 Damn
Mixed media on canvas.
Dimensions: 120cm x 120cm
Material used: charcoal, acrylic colors, marker, fixative, clear varnish.
Year of production: 2011.
This painting was exhibited in 2013 in the military base of Severomorsk in Russia, within the framework of the X-Border Art Biennial which was a partnership between the cities Lulea of Sweden, Rovaniemi of Finland and Severomorsk of Russia.
The subject of the Biennial was: "Borders in Art; social, philosophical, theological".